Location

Boreham Business Building - 125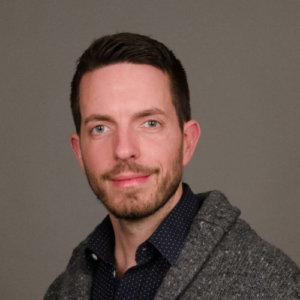 I was born in rural Idaho and spent most of my life in Northwest part of the United States. I also lived and traveled extensively around South Korea and East Asia which was a wonderful experience on many levels.
My PhD is in Counseling Psychology from Colorado State.  Fort Collins, CO was a wonderful place to call home for those 5 years and the program I was in really pushed me to learn and grow in ways I couldn't have imagined. I am excited to be next to nature again here at the foot of the Ozarks and have been in awe of how pretty this area is.
I have a playful and curious personality and tend to see life as an adventure with many opportunities to learn, grow and connect. The best part of the adventure is the authentic relationships I make along the way and I derive a lot of meaning seeing those I care about flourish. This led me to psychology and philosophy as areas of study and doing therapy and teaching as occupations. Being a professor at a small liberal arts college is the perfect venue for me to live my version of the good life. Psychology in particular is a wonderful subject for students to explore the world around them as well as better understand themselves and who they want to be.
Mountain biking is my favorite hobby and I dabble in many things as well such as hiking, camping, tennis, paddle-boarding traveling, video games, piano and filming/editing. 
Special Projects / Initiatives
I look forward to joining the psychology department as we grow, evolve,  and flourish – especially given the demand here at UofO for psychology courses. I also have gotten involved with the outdoor program,  helping build bikes and training student workers to maintain bikes we have here for folks to check out.  In addition, I have started a weekly open ride to campus and greater community to bring folks together and appreciate exercise, nature and good company. My study and research tends to center on applying the psychology we know to help create happier, healthier environments.