Location

Walker Hall - 125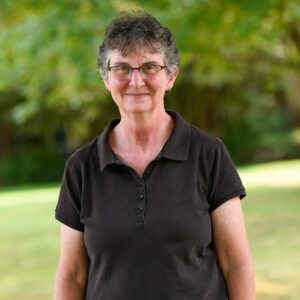 When I entered college, I wanted to be a journalist. Gathering information and writing stories were something I had a passion for, but midway through my junior year, I decided I wasn't aggressive enough for journalism and shifted my focus to public relations. After a few years working as a public information officer in a university setting, I shifted my focus again as I returned to school and became a teacher. I eventually earned a Ph.D. at the University of Kansas in Communication Studies, with an emphasis in political communication and rhetoric.
I've been at Ozarks since 1990, teaching public speaking and a variety of communication courses. Lately, I've been learning about content marketing, including the use of video and social media to tell the story of an organization. In some ways, I feel like I've returned—at least a little—to my journalism roots, and I like coaching students in writing and speaking to help them use their communication skills for storytelling, whether it's in public relations or another field.
Special Projects / Initiatives
My interest in storytelling also extends to the creative writing side. I've written three historical novels about early Arkansas, and I'm working on a fourth, featuring the delegation from Clarksville that went to the California Gold Rush in 1849.