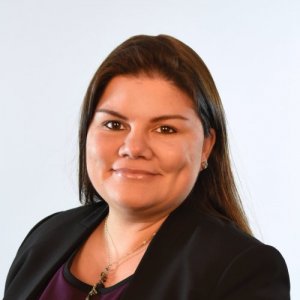 Arcia has worked at Broward College in Pembroke Pines, Fla., for the past two years as the college's dean of business affairs for its South Campus and Partnership Centers. Previously, she was the assistant dean for business and finance at Barry University in Miami Shores, Fla., from 2014-17.
At U of O, Arcia will be the chief financial officer, serve on the executive management team and lead the University's administrative and finance operations.
Arcia has an associate's degree from Miami Dade College, a bachelor's degree in criminal justice from Florida International University and an MBA with a specialization in Management from Barry University. She is completing an Ed.D. in organizational leadership and learning with a specialization in human resource development from Barry University.
Arcia worked for Barry University for 13 years, with increasing responsibilities. She served as an administrative assistant and business manager before being promoted to assistant dean for business and finance. At Miami Dade College she served as academic advisor to the Honors College.
At Broward, Arcia managed all operation and financial management of the college's South Campus and its Partnership Centers. She also managed all construction and renovation projects and served as the deputy incident commander for the campus and centers during emergencies and critical incidents.
Arcia is bilingual in both Spanish and English. She and her husband, Aaron, are foodies and enjoy watching films and cruising. They have a son, Alexandre (13), and a daughter, Alexis (5).